South Brevard County Real Estate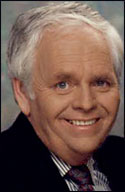 Melbourne Florida area real estate is selling in Central East Coast Brevard County. If you are planning on purchasing a Home or Vacant Land in Brevard County Florida you need to select a Outstanding Real Estate agent to help you find your dream home or home site. Many people interested in Florida real estate are searching in the Palm Bay, Malabar and Melbourne Florida area. These are the fastest growing areas in Brevard County Florida. Contact Jerry Ogburn at Paradise Properties of Brevard Inc. to help you locate your home or vacant land at 321-693-1222.
Melbourne Florida and Palm Bay area real estate is one of the best investments in all of Brevard County Florida. Purchasing a home or vacant land for sale in Brevard can be one of the best investments anyone can make.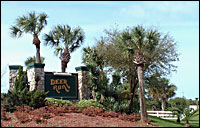 Melbourne Florida and Palm Bay Florida real estate can beat investing in the stock market and you can depend on growth in South Brevard County. Jerry Ogburn is a true Florida Cracker, having been born and living in Florida all his life. We all have experienced huge increases in property appreciation in the past
3 – 4 years. You will find that Palm Bay Florida and Malabar Florida and throughout South Brevard County Florida has some of the most affordable prices in all of the Central East Coast of Florida. I can show you how you can receive all Brevard Real Estate for sale from all real estate companies daily in your email.
Melbourne Florida and Palm Bay Florida real estate is very appealing because we are located close to beaches rivers and waterfront. You have easy access to Interstate I-95 and Melbourne International Airport. If you enjoy the beaches and boating you will enjoy purchasing your next home or vacant land in South Brevard. Taking a cruise on one of many cruise ships leaving from Port Canaveral or Boating, water skiing, surfing, fishing golfing are all available for your pleasure and enjoyment in Brevard County Florida. Here can you see, hear and feel the Space Shuttle lift off from Kennedy Space Center which is only a short distance from South Brevard County. All of Brevard County has large technology companies like NASA, Harris, Lockheed Martin, and many others in the area.
You can live in one of the most popular areas in Central East Coast of Florida with mild winters and beautiful summers. No snow equipment required or recommended. Melbourne Florida and Palm Bay Florida has always been attractive to our northern friends for acquiring an excellent second home or future retirement. Regardless if you move to South Brevard County for Boating, Fishing, Surfing, Golfing or Relaxing, you will always be happy here. South Brevard County includes Melbourne real estate, Palm Bay real estate Malabar real estate, Indialantic, Satellite Beach Indian Harbour Beach and Melbourne Beach. Call 321-693-1222 and let Jerry Ogburn help with South Brevard real estate.